Episodes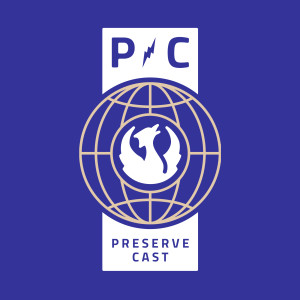 Monday Jun 15, 2020
Monday Jun 15, 2020
For Civil War readers and historians, Maryland has always been confounding. Its location along the Mason-Dixon Line meant it was the seat of war for many pitched battles – and divided the loyalties of its citizens. But, for all the impact, bloodshed and division – its contribution to the Union Army is often overlooked. Confederate memory clouds the history – but today, the clouds are lifting thanks to the work of professor and historian Timothy Orr. Dr. Orr has begun to chronicle Marylanders who served in the ranks of the Union Army of the Potomac – a story long overdue that we'll begin to explore on this episode of PreserveCast. 
MORE ABOUT OUR GUEST
Timothy J. Orr is Associate Professor of History at Old Dominion University. He earned his Ph.D. at the Richards Civil War Era Center at Penn State University and he worked for eight years as a seasonal Park Ranger at Gettysburg National Military Park. His publications include Last to Leave the Field: The Life and Letters of First Sergeant Ambrose Henry Hayward (University of Tennessee Press, 2011), Never Call Me a Hero: A Legendary American Dive-Bomber Pilot Remembers the Battle of Midway, a volume co-authored with N. Jack "Dusty" Kleiss and Laura Lawfer Orr (William Morrow, 2017), as well as several scholarly essays about the Army of the Potomac.