Episodes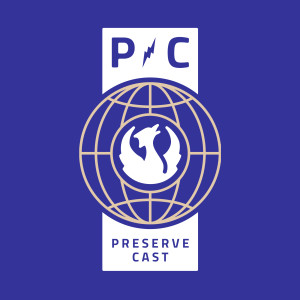 Monday May 25, 2020
Monday May 25, 2020
Born in an 1850s Greek Revival home that was lovingly restored by her parents (and having attended more country auctions than she can count), Elizabeth Finkelstein's love for crown molding and decorative ironwork runs in her gene pool. After high school, she left the quiet of the countryside for the bright lights of the big city to entrench herself in New York's great history and architecture. While there, she earned a Masters in Historic Preservation and spent years working in the field of professional preservation advocacy (and started a few geeky architecture blogs to boot!).
A licensed tour guide, professor and architectural historian, Elizabeth is also Country Living Magazine's official real estate columnist. Through @circahouses and @cheapoldhouses, Elizabeth is proud to maintain two of the most popular Instagram feeds devoted specifically to historical homes for sale. The wildly popular, viral feed @cheapoldhouses has been featured in New York Magazine, The Financial Times, Money Magazine, Buzzfeed, and numerous other influential publications.
Elizabeth and her husband Ethan fantasize simultaneously about owning a Brooklyn brownstone and buying a big, old farmhouse somewhere far, far away. In the meantime, CIRCA keeps them dreaming...