Episodes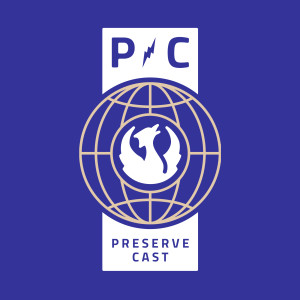 Tuesday Mar 24, 2020
Tuesday Mar 24, 2020
As COVID-19 has changed the everyday ways that we interact with each other and our communities, it's clear that our environment has important physical and psychological effects on us all.
This podcast is part 2 of a five-part special series presented by PreserveCast and powered by Preservation Maryland and includes the audio recording of Dr. Jeremy C. Wells' presentation of this subject at a Preservation Maryland conference in 2016.
Dr. Jeremy C. Wells is an Assistant Professor at the University of Maryland's School of Architecture, Planning, and Preservation, with a research focus on the ways that people interact with their environment and the ways historic places – their decay and patina – influence their psychological and social health.
Dr. Wells' research utilizes applied social science methods and presents new approaches for heritage rules, laws, and regulations. In this context of health and behavior, there is additional importance placed on the work of community planning, historic preservation, and evaluating what it is to live a healthy life in a healthy place.