Episodes
Monday Feb 15, 2021
Monday Feb 15, 2021
What do you get when you cross information from George Washington's own handwritten letters, records from the Mount Vernon Ladies' Association, and the latest tech in data systems and digital modeling?
Tom Reinhart is here to explain how George Washington's Mount Vernon is using and expanding Building Information Modeling (BIM) technology to piece together one of the most detailed architectural models ever.
Happy President's Day from PreserveCast!
Monday Jan 04, 2021
Monday Jan 04, 2021
The American Civil War was the first war to be truly photo-documented. The haunting images stare back at us and make the brutal conflict real and humanize the tragedy. Yet, for all of the photos, many of the identities of the individuals captured are now unknown. Today, Civil War Photo Sleuth is using modern-day technology to rediscover the lost identities in American Civil War-era photographs. This new endeavor holds tremendous potential not only to uncover the lost history of the Civil War–but of countless other anonymous photographs. On this week's PreserveCast, we're talking artificial intelligence, Civil War history and the future of historical investigations.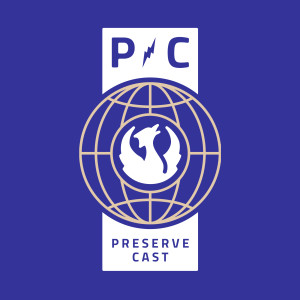 Monday Jun 08, 2020
Monday Jun 08, 2020
When you think of pirates – you may think of far-off warm islands and tropical beaches or perhaps your mind goes to modern-day piracy off the dangerous horn of Africa – but you probably don't think of the brackish waters of the Chesapeake Bay off the coast of Maryland and Virginia.
But, today's guest, Dr. Jamie Goodall, has spent years studying that very story – and has recently published a compelling account of piracy on these now quiet waters.
Let's set sail for Chesapeake Bay – but keep a clear eye because these waters be dangerous!